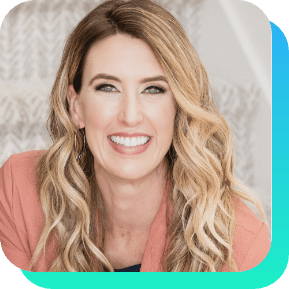 Lori Serratto
Expert Palo Coach
Lori has a Master's degree in Marriage and Family Therapy from the University of New Hampshire and a Bachelor's degree in Human Development from UC San Diego. She's a Licensed Marriage & Family Therapist and a certified Clini-Coach® specializing in child and family resilience. Throughout her coaching career, Lori has worked with over 1000+ kids and families since 2006.
With her vast expertise as a coach for kids, Lori teaches the skills that help families feel prepared for the ups and downs of life and to overcome challenges with optimism. Her goal is to help kids feel more confident and in control of themselves so they can move toward being the best version of themselves, even if they get knocked off course. With an interest in prevention, Lori helps families stay ahead of the tough days and create a more cohesive family environment. With the majority of her work as a Resilience Skills Trainer, Lori's aim is to help students learn new skills, expand on their existing strengths, heighten self-awareness and achieve measurable success - in easier and faster ways.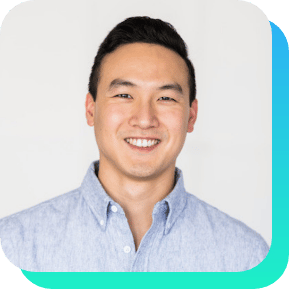 Michael Cho
Expert Palo Coach
Michael Cho has a Master's degree in Psychology from Pepperdine University and a Bachelor's degree in Neuroscience from UC Berkeley. An independent college counselor and educator, Michael has provided counseling to students since 2016 and his online course has over 9,000 enrollments.
He helps students explore their strengths, find career goals, develop educational plans and study skills, and prepare for higher education and careers. Michael's successful Coaching programs have helped many students get on track to a promising career path and maximize the ROI of education.
At Palo, Michael serves as our Director of Education & Learning. His goal is to apply Nudge Theory combined with learning theories to deliver a one-of-a-kind transformational experience to middle school students. He also participates in 1-on-1 coaching sessions from time to time to gain feedback from students and families.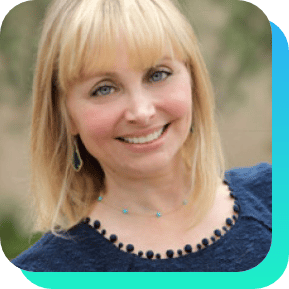 Dr. Hope Umansky
Coaching Advisor
Hope Phillips Umansky, PhD, (professionally known as Dr. Hope), is a Palo Advisor in Psycho-Educational Strategies. As a 26 year career educator in the school and psychological space, Dr. Umansky has a diverse professional and educational background in education and psychology. Her true love is in helping people express themselves and their truth authentically and effectively.
Dr. Hope also has a specialization in resilience and the specific skill sets children/teens need to have to overcome adversity and become resilient adults. She holds a BA in English literature from Scripps College, one of The Claremont Colleges; a Master of Arts in Liberal Arts (MALS) in English literature from Reed College, specifically in American culture; and, additionally, she holds a MA/PhD in Clinical Psychology, with an emphasis in resilience and applied teaching and learning. After a near decade tenure as CEO/Academic Dean/Psychology Program Director/WASC Accreditation Liaison Officer for a niche graduate school.
Dr. Hope opened her consulting practice, Innovations: Education Advocacy Group, Inc., to expand her reach through her devotion to positive psychology and re-acculturating schools through mission alignment, student centeredness, positive psycho-educational internal strategies, global initiatives to engage stakeholders, and other various projects helping to develop apps and inform AI through schools, nonprofit and for profit institutions, start-ups, and private companies. Dr. Umansky is also a represented keynote speaker and author on compassionate leadership and American culture. She helps inform and shape Palo's positive psychology approach in sparking the greatness inherent in each child. You can learn more about her at
Innovations
, Dr. Hope
LinkedIn
, or email her at
hope.umansky@gmail.com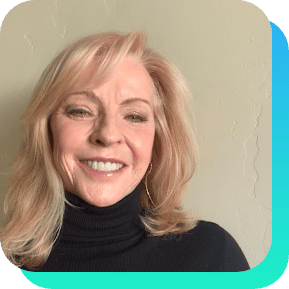 Dawn Stevenson
Coaching Advisor
Dawn is a retired educator with over 25+ years of experience as an expert trainer, instructor and school counselor. She has worked with the Utah State Office of Education for over 17 years, a role which required her to provide oversight, technical assistance, program approval and professional development for school counseling, career awareness and exploration, student services, initiatives for safe and drug free schools, gang prevention, school nurses, school psychologists and dropout prevention.
Throughout her extensive coaching and counseling career, Dawn has developed and published several technical manuals for school counseling program models, dropout prevention and more. She's taught in the school counselor education programs for Utah State University for 6 years and University of Phoenix for 15 years. She has also been the President of Utah School Counseling.
At Palo, Dawn has joined our Coaching team as an Advisor. Her contribution and experience will greatly help us in developing Palo as an innovative student coaching solution to supplement SEL and academic/career counseling at schools.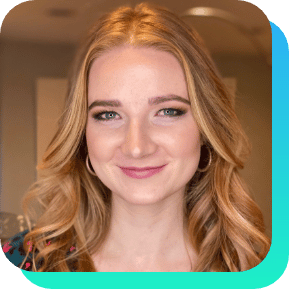 Morgan Atkins
Coaching Advisor
Morgan has a Master's degree in Special Education from St. John Fisher College and a Bachelor's degree in Childhood Education from Canisius College. She is a former elementary school teacher and department head who currently works as a BetterLesson Instructional Coach and Facilitator, where she supports teachers and leaders in creating inclusive and student-centered learning communities through virtual coaching sessions as well as in virtual or in-person professional learning workshops. Her passion is teaching, learning, and growing alongside other individuals who also believe that education can change the future of our world.
Morgan's mindfulness journey led her to take classes with Mindful Schools and implement mindfulness amongst students in grades K-8. She has made it her mission to transform education by helping educators make social-emotional learning the plate instead of just an added side on that plate. Her ultimate goal is to help children and adolescents learn the necessary life skills in school in order to navigate the tough emotions and challenges that life brings. Morgan believes that this work starts with doing the important growth as adults in order to teach and serve these critical skills to youth.
With her experience in the classroom, as well as coaching students, teachers, and leaders, Morgan is serving as an advisor for Palo, working closely with the product research team to develop engaging and relevant content for middle schoolers as an innovative coaching solution in schools.